Brimstone's Instructional Staff
Elmo Nasato
Lead Instructor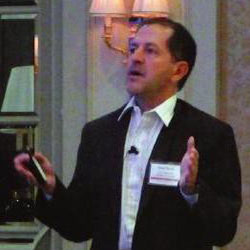 Elmo Nasato is a senior process engineer specializing in sulfur recovery, amine treating and sour water processing. He has over 30 years' experience in the sulfur recovery industry including experience with design, retrofit, start-up and optimization of sulfur recovery units, sulfur handling units, amine units, sour water stripper units, and tail gas cleanup units. He has prepared and reviewed operating manuals, operating procedures and has provided technical support for P&ID reviews, HAZOPs and safety related reviews. On-site field activities have included support of construction activities, turnaround assistance and operator training.
Elmo graduated from the University of Waterloo, Ontario, Canada with a B.Sc. Chemical Engineering in 1987 with an option in Management Science. He currently serves on the Technical Advisory Committee for the Laurance Reid Gas Conditioning Conference, Brimstone Sulfur Recovery Symposium Advisory Committee and has served as a member of the Board of Directors for Alberta Sulphur Research. He has been awarded six patents for SRU operation, oxygen enrichment and sulfur degassing technologies, has published 26 papers and has made over 40 presentations at conferences worldwide.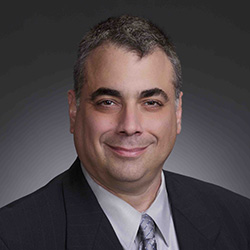 Doug Cicerone
Instructor
Doug Cicerone, P.E., has spent the last 20 years working in gas treating, sour water stripping and sulfur recovery.  He began his career at the Oil & Gas division of Black & Veatch before starting his own consulting business and working with companies such as Shell, Chevron, ConocoPhillips, Qatar Petroleum, Reliance, Black & Veatch, Parsons and URS.  Doug has worked in all phases of unit design as a process engineer, and has been involved with the startup and operation of more than 25 facilities worldwide.  He has degrees in chemical engineering from the University of Virginia and the University of Kansas, and is a licensed Professional Engineer.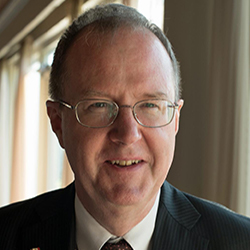 Pierre Crevier
Instructor
Pierre's career spans 38 years during which he has provided consulting services to the oil & gas and chemical industries along with commissioning and start up support for clients of chemical and catalyst suppliers as well as engineering licensor companies.  Key areas of expertise include sulfur recovery and forming along with liquid hydrocarbon treating, among many others.
Pierre earned an MS in Chemical Engineering from the University of Waterloo and is a registered P.Eng. in the Province of Alberta.  He has authored many technical papers and conducted over 60 weeks of training and technical presentations across six continents in English, French and Spanish.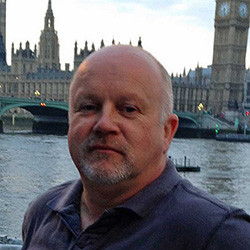 Gordon Finnie
Instructor
Gordon is a Chartered Chemical Engineer, currently working as a consultant in refining and gas processing industries, with a strong emphasis on sour gas treating. In his previous role, he was BP's Head of Treatments for 12 years and provided safety, technical and operational leadership in sulphur, amine, and caustic treatment.  During his 34 years at BP, Gordon started up, shut down and ran special operations on over seventy operating plants in ten different countries.  He has mentored many younger engineers and conducted much of BP's training in sulphur and amine treating. Gordon was accountable for commissioning two $100 million plus projects, the most recent being the Whiting Refinery Sulfur Recovery Complex in 2013.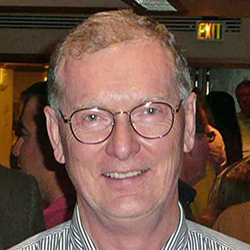 Greg Hanlon
Instructor
Greg Hanlon, P.Eng., has worked in many aspects of gas and liquid treating and sulfur recovery for over 40 years, from laboratory testing and monitoring of the processes to commissioning and start-up of some of the largest upstream and downstream facilities in the world, to design and operation of many of these same facilities. Greg was the treating and sulfur specialist in Shell Canada for over 18 years. One of his key roles during much of his career has been the training and mentoring of operations, engineering and maintenance personnel on the process chemistry, the unit operations and the optimization of the various treating and sulfur processes.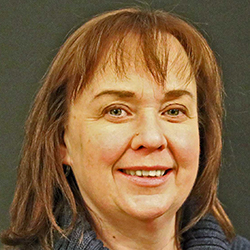 Shelley Hittel
Instructor
During the last 20 years, Shelley Hittel has worked as a facility and process engineer at a number of sour gas plants in western Alberta, including Amoco, BP, SemCAMS and most recently as a consultant for Centrica Energy and Canlin Energy.  She works closely with plant operations and maintenance teams to optimize and troubleshoot processes as well as coordinating and supporting maintenance repairs and plant turnarounds.  Shelley holds B.E. and M.Sc. degrees in Chemical Engineering from the University of Saskatchewan and is a registered P.Eng. in the province of Alberta.  She is also a member of the Amine Best Practices Group.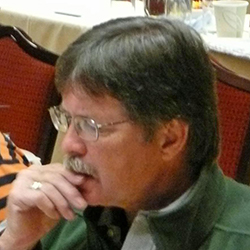 Michael Huffmaster
Instructor
Retired from Shell Oil, where he held the position of Principal Engineer, Treating and Sulfur Recovery, Michael Huffmaster is now consulting in the areas of gas treating, sulfur recovery, and tail gas treating.  He holds a Bachelor of Science degree in Chemical Engineering, and is a registered P.E. in Texas.  Michael  has over 40 years experience working in the sulfur recovery and gas treating industry that include production systems, gas conditioning, gas processing and liquids recovery, sulfur recovery and tail gas treating, among others.  His technical expertise areas include process selection and design, along with process troubleshooting for many sulfur-related processes.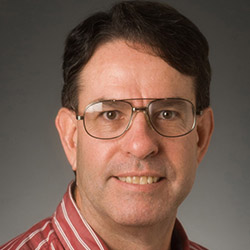 Al Keller
Senior Instructor
Al Keller is recently retired from Phillips 66 as the Sulfur Processing Lead after a career of over 35 years.  His career accomplishments include working on the first COPE II sulfur plants and leading the development of several amine reclamation processes.  Al is a Member Emeritus of the Amine Best Practices Group, and also a member of the Brimstone Sulfur Symposium Technical Advisory Committee.  Over his career, Al has authored dozens of papers on sulfur recovery, tail gas processing, amine gas treating, sulfur degassing and many other sulfur-related processes.  He received degrees in Chemistry and Chemical Engineering from the Colorado School of Mines and is a P.E. in Colorado and Oklahoma.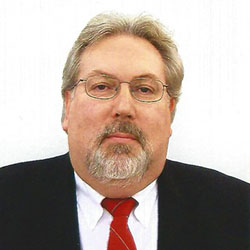 Alan Mosher
Instructor
Alan D Mosher, P.E. is a Principal Process Engineer for the Oil & Gas Business Unit of Black & Veatch Corporation.  He has 30 years of experience in consulting engineering on a variety of licensed technologies on both domestic and international projects.  For the last 15 years his work has primarily been in Sulfur Recovery, Tail Gas Treating, Primary Amine Treating, and Sour Water Stripping in petroleum refining and gas processing plants.  He is involved in process design, detailed design, operator training, startup, and troubleshooting.
Alan has a Bachelor of Science Degree in Chemical Engineering (with Distinction) from the University of Kansas and is a Registered Professional Engineer in the State of Kansas.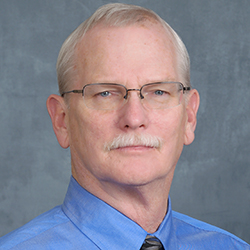 Michael Anderson
Instructor
Mike Anderson is the President and Technical Services Manager of Brimstone STS Limited. He has worked as a research engineer at Unocal's Science & Technology Division in sulfur and gas treating process development and support, and as a process engineer with Western Research & Development. In 1992, Mike co-founded Brimstone and has been involved with sulfur recovery operations, performance evaluation testing, troubleshooting, and optimization since. He has degrees in Chemical Engineering from USC and the University of Illinois, and has authored a number of publications in the areas of sulfur recovery and tail gas treating.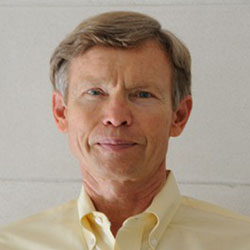 Lon Stern
Instructor
It is with great sorrow that I must share with you the recent, sudden passing of Lon Stern. Lon was a tremendously respected contributor to our industry and more importantly, a great friend to us all. We will all miss him.
Lon Stern began his career with Shell Oil Co. and worked 40 years in various assignments for Shell before retiring and starting his own consulting business. I have known Lon for over 30 years and am grateful that our careers allowed me the opportunity to work with him. Several years ago, he joined the Brimstone instructional staff and has participated in a number of our Sulfur Recovery and Amine courses.
Lon regularly attended our annual Sulfur Symposium, never having missed a single meeting during the 26 years of its existence. Lon's presence at our conferences was truly iconic – he generously shared his vast knowledge and experience with the crowd. I doubt that anyone who has ever attended any of our Vail Sulfur Symposia will ever forget him. He also supported the conference by serving on the Technical Advisory Committee. Lon was elected into the Mr. Sulfur Club as part of its inaugural class in 2013.
No one in our industry garnered more respect than Lon Stern and I can't imagine anyone will ever be considered a better friend. We will miss him.