Brimstone Sulfur Symposium Details – Vail
September 11th through 15th, 2023
Conference registration begins Wednesday, June 14th at 07:30 PDT.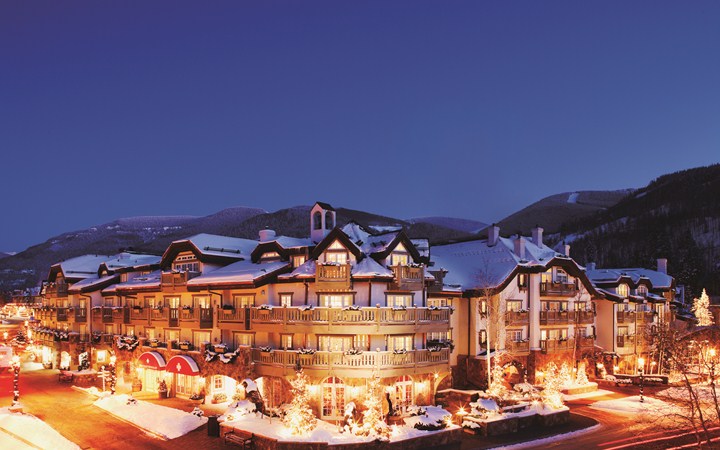 The Brimstone Sulfur Symposia are widely recognized as highly interactive and productive gatherings for discussion of sulfur recovery and treating. The goals of our conferences are to provide information aimed at improving the operating reliability, efficiency, and safety of sulfur processing units while minimizing operational costs. These are accomplished through the presentation of relevant technical papers and sharing of information through informal open floor discussions along with extensive Question and Answer sessions. This symposium will be valuable to everyone interested in furthering their knowledge of currently used processes and equipment, new technologies, and best practices for the operation of amine, SWS, Claus sulfur recovery, and tail gas units.
The Vail Sulfur Recovery Symposium is held every September in Vail, Colorado at the Sonnenalp Vail Resort. Please join us for our 30th straight year.
Format
The symposium takes the form of organized presentations and panel discussions by industry experts from operating companies, academia, and suppliers of products and services.  In addition to the presentations and panels, each daily session will include one or more open-floor question-and-answer periods.  These standalone Q&A sessions have proven to be an essential part of the symposium.
In addition to the papers mentioned above, annual presentations covering important subjects such as safety and regulatory issues along with plant startups and shutdowns are given each year. Alberta Sulphur Research Limited, the premier research organization for sulfur processing, presents one or more technical papers each year at the Brimstone Sulfur Symposium. Similarly, the highly respected Amine Best Practices Group provides a technical paper and their own  dedicated Q&A session. For a listing of recent presentations, see below. We limit the maximum number of attendees to around 90 registrants because we find that keeping the symposium to a modest size is key to encouraging participation.
Program Schedule
| | | |
| --- | --- | --- |
| Monday | Evening Registration: | 7:00pm – 8:30pm (optional) |
|   |   |   |
| Tuesday | Morning Registration: | 7:30am – 8:00am |
|   | Day One Session: | 8:00am – 4:30pm |
|   | Evening Mixer: | 6:00pm – 7:30pm |
|   |   |   |
| Wednesday | Day Two Session: | 8:00am – 4:30pm |
|   | Reception/Dinner: | 6:30pm – 10:00pm |
|   |   |   |
| Thursday | Day Three Session: | 8:30am – 5:00pm |
|   | Evening Mixer: | 6:00pm – 7:30pm |
|   |   |   |
| Friday | Day Four Session: | 8:30am – 11:30am |
Venue
The symposium will be held at the Sonnenalp Hotel of Vail. The town of Vail, Colorado is approximately 120 miles west of the Denver International Airport. Because there are so many Vail Village restaurants, shops, and services within easy and pleasant walking distance of the Sonnenalp, many attendees don't bother with a rental car. Two different shuttle van services between the Denver airport and Vail are available:
Peak 1 Express at https://www.mountainshuttle.com, phone 855 467 3251
Epic Mountain Express at https://www.epicmountainexpress.com, phone 970 754 7433.
Venue contact information:
Sonnenalp Family of Resorts and Hotels
866-284-4411 toll-free
970-476-5656
"Vail's World Class Address"
After you have registered, the hotel room reservation link will be emailed to you, and you can contact the Sonnenalp for your discounted room registration. Please note that the Sonnenalp has arranged discounted rates of $269 per night (plus taxes, fees, and $20 valet parking) for attendees of the Sulfur Symposium. Also note that while spouses and/or guests are always welcome at our conferences, to keep costs under control we have added a special fee for spouses/guests who plan to attend the lunches or the Wednesday dinner. The price for an additional guest seat at the three lunches is $120, and the cost for an extra seat at the Wednesday dinner will be $120.
The scheduling of live conferences and meetings has been challenging during the last several years, but we are hopeful that with the ongoing improvements in the pandemic situation, we will be able to continue to have live meetings without further issues. The Sonnenalp and Brimstone work together to provide the safest possible conditions in order to minimize the risk of Covid exposure.  However, it is always possible that public health concerns may force us to modify our plans for an in-person meeting, and we may need to conduct the conference in a virtual format instead. We will keep everyone updated about any changes in our plans for the conference, both through e-mails and through our website.
Conference Registration
Registration for this year's Sulfur Symposium opens Wednesday, June 14th at 07:30.  Because our conference is very popular, attendee seats are made available on a first come, first served basis.  We're pleased to say that the Vail conference has sold out every year for the last 22 years.
Of the 90 available seats, we block out 45 for our vendor/supply/service company friends.  These vendor spots sell out very quickly, typically within several minutes of the start of registration (our record, from 2015, is slightly over two minutes), so make sure you set your alarm.
For attendees from operating companies, we extend the registration cutoff date to mid-July.  For a number of operating companies, Brimstone uses appointed "Seat Block Coordinators" (typically the sulfur/amine SME for that company) who coordinate registrations for attendees from their companies.  If you work for an operating company and are interested in attending the conference, you should first contact your seat block coordinator.  If your company is not listed below, please register any time after June 14th, but be aware that operations attendee seats are also offered on a first come, first served basis, so register as early as possible.
As mentioned above, the June 14th date for registration does not apply to attendees from operating companies. Attendees from those companies have until July 12th to register. If you work for one of the following companies, please contact your Company Seat Block Coordinator before attempting to register:
| | | |
| --- | --- | --- |
| Company | Coordinator | Location |
| BP | Ron Rozic | Whiting Refinery |
| Chevron | Bart Welch | Pascagoula Refinery |
| ExxonMobil | Tye Aikens | Spring, Texas |
| Flint Hills | Jacob Lundmark | Pine Bend Refinery |
| HFSinclair | Vijay Krishnan | Dallas |
| Marathon | Stan Holbrook | Salt Lake Refinery |
| Motiva | Ron Pitman | Houston |
| Phillips 66 | Nate Hatcher | Houston |
| Shell | Ganesh Kidambi | Bangalore |
| Suncor | Mark Young | Calgary |
| Valero | Vincent Wong | San Antonio |
Registration Costs
The symposium registration fee ($1,950.00 USD) covers all symposium materials and lunches. Attendees are responsible for their own hotel accommodations, breakfasts, dinners (except Wednesday evening, which is included) and transportation. The symposium is held in the Sonnenalp Resort Hotel, and discounted room rates (approximately $269 per night plus valet parking at $20 per night if you have a car, plus taxes and fees) have been arranged for our attendees.  Spouses are always welcome at our conferences, but to keep costs under control, there is an additional fee for spouses who plan to attend the lunches or the Wednesday dinner. The cost for an additional seat at the three lunches is $120 and the cost for an extra seat at the Wednesday dinner will be $120.
The registration fee will be fully refunded if a cancellation notice is received on or before August 9th. After that date, if you find that you cannot attend but would like to send someone else from your company in your place, just have them register and send us an e-mail (or give us a call) and let us know. Please note that submission of a registration form signifies a commitment to pay the conference registration fee.
In the event that the 2023 Sulfur Recovery Symposium must be held again as a virtual meeting, the registration fee will be $700 and anyone who has paid the full conference fee of $1,950 will be refunded the balance.
Sulfur Symposium Technical Advisory Committee
The Brimstone Sulfur Symposium is proud to receive guidance from a committee selected from among experts in our industry.  They help shape the format and content of our Symposia.  The current Technical Advisory Committee membership includes:
Thomas Chow, Fluor Energy & Chemicals
Dennis Koscielnuk, Worley/Comprimo Engineering
Rob Marriott, Alberta Sulphur Research Ltd
Domenica Misale-Lyttle, Industrial Ceramics
John Morgan, J.M. Campbell / Petroskills
Alan Mosher, Black & Veatch
Elmo Nasato, Nasato Consulting
Phil Oberbroeckling, Houston Refining
Dave Sikorski, HEC Technologies Ltd.
Bart Welch, Chevron Products Company
Vail Open Golf Tournament
For several years now, some attendees of the Vail Sulfur Symposium arrive early and enjoy a little R & R in the mountains at one of the many excellent golf courses in the area. Join us on Monday morning for a fun golf event at the Eagle Ranch Golf Club. Foursomes play in a Best Ball format with long drive, closest to the pin, and other contests. There are numerous prizes each year donated by many of our attending vendor companies. Skill levels range from scratch golfers to beginners, so don't be afraid to come out and give it a try. (Trust us, no matter how bad you are, there will be someone worse.) Spouses are more than welcome. For more details, watch for an e-mail flyer and/or contact our non-Athletic Director, Mike Anderson at (909) 597-3249 or [email protected]. Come join us and have some extracurricular fun!
2022 Vail Presentations Titles
"Degassing Sulfur with Morpholine"  Ron Pitman (Motiva)
Amine Best Practices Group (ABPG) Annual Technical Paper:  "Now We're Cooking – The Effect of Biodiesel Feeds on LPG Treater Operations"  Al Keller (Al Chem. E., LLC) on behalf of the Amine Best Practices Group
"Successful Operation of SRU with Condenser(s) Bypassed"  David Granum (Contango Lost Cabin Plant)
"Stuck in the 90's (alumina) – or – A New Hybrid Approach: 21st Century Mullite Refractories for Optimum SRU Lining Stability"  Chris Windle (DSF Refractories and Minerals)
Cameo Presentation:  "Amines for Carbon Capture"  Jesse Santos (BASF/Nalco)
Alberta Sulphur Research (ASRL) Annual Technical Paper:   "Start-of-Run Versus End-of-Run Kinetics for COS and CS2 Conversion Across Claus Catalysts"  Christopher B. Lavery, Dao Li, Ruohong Sui, and Robert A. Marriott (Alberta Sulphur Research, Ltd.)
Cameo Presentation:  "Claus Thermal Reactor Port Purging"  Nick Roussakis, David Sikorski (HEC)
"SRU Thermal Stage Process Camera: The First Pilot Test"  Matt Coady, Martin McCallister, Ted Keys (Delta Controls)
"Thermal Reactor Refractory Enhancements for Oxygen Enriched Service"  Jimmy Lam, Jay Davis (Chevron) and Andy Piper, Jeff Proctor (Thorpe Specialty Services)
"The Trouble with Ammonia:  How Processing Biofuels Changes the Approach"  Marco van Son, Frank Bela (Worley Comprimo)
"Identifying the Upstream Contributors to Issues Within the Amine System"  Sharon Maydak (Pentair)
Cameo Presentation: "Sulfur Run-Down Liquid Level Prediction"  Brandon Forbes (Ametek/Controls Southeast), Joseph Tucker, Armias Adhanom, Justin Domingo, Baron Le and Reagan Rushing (University of North Carolina Charlotte Senior Design Team)
"A Kinetic Model for TGU Hydrogenation Reactors – What Temperature Profiles Say About Catalyst Aging and Poisoning"  Michael A. Huffmaster (Consultant), Prashanth Chandran, Nathan Hatcher and Daryl Jensen (Optimized Gas Treating)
"Riding the Dragon: Sulfur Plant Thermal Reactor Temperature Measurement – Tools, Tips, and Tactics"  Daryl Jensen, Nathan Hatcher, Matt Bailey (Optimized Gas Treating) and Matt Coady (Delta Controls)
Cameo Presentation: "How Easily Do Modern Sulfur Products Meet 1970's Specifications and What Other Handling Practices Might Be Useful in Avoiding Extraneous Dust?"  R. A Marriott, F. Bernard, F.B. Hall, C.E Deering and P.D. Davis (Alberta Sulphur Research Ltd.)
Cameo Presentation: "ASTM Industry Heat Transfer Program Discrepancies"  Andy Piper, Jeff Proctor and Dan Milsaps (Thorpe Specialty Services)
"Sulfur Production Reference Note Set"  John Morgan (John M. Campbell / Petroskills), Elmo Nasato (Nasato Consulting) and Jay Davis (Chevron)
Submit symposia inquiries using the form below.