Brimstone's Sulfur Recovery Reliability and Maintenance Course Online
When:                 May 3rd– May 7th, 2021
Where:               Online
Cost:                   $2,400 USD per attendee
Instructor:         Shelley Hittel and Elmo Nasato
During the last 40 years the sulfur recovery industry has successfully worked through challenges such as tail gas treating, ammonia destruction, debottlenecking, and turndown operations. One by one, operators and designers of sulfur recovery processes have solved these problems and now we face our currently most important task: making these units operate more trouble-free and with longer run times. Stated another way, how do we increase onstream efficiency and reduce maintenance costs? Even more simply, how do we improve reliability?
Based on the subject matter and discussions in our annual Sulfur Symposium conferences as well as in our training classes, we recognize that more and more time is being spent on reliability and maintenance topics. Plant reliability has always been part of our jobs, but it has now moved to the forefront and become the single most important area of interest to most plants. To address this, Brimstone has developed the first open classroom course focusing on Sulfur Recovery Reliability and Maintenance. The goal of this course is to help plant operators lengthen run time between scheduled turnarounds, and to minimize the frequency and severity of unplanned repair outages.
This first ever course of this type will take place during the week of May 7th. It will be of value to any plant staff involved in operation and maintenance of sulfur recovery and amine treating units: personnel from operations, planning, project engineering, and maintenance. Because of the very large amount of material to be covered, this course will last four and a half days. This inaugural course will cover Claus sulfur recovery, tail gas treating, amine treating and sour water stripping. It will focus on reliability and maintenance problem areas and how to best manage them.
A course such as this is possible due to the extensive hands-on experience of our outstanding instructional staff, many of whom have worked as Subject Matter Experts for their respective companies. (Click to view our instructional staff.) Their vast experience allows informative back-and-forth exchanges on a wide range of sulfur recovery topics. The Reliability and Maintenance course will be led by two of Brimstone's excellent instructional staff: Shelley Hittel and Elmo Nasato.
Course Instructors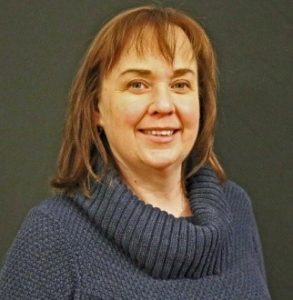 During the last 20 years, Shelley Hittel has worked as a facility and process engineer at a number of sour gas plants in western Alberta. She works closely with plant operations and maintenance teams to optimize and troubleshoot processes as well as coordinating and supporting maintenance repairs and plant turnarounds. Shelley holds B.E. and M.Sc. degrees in Chemical Engineering from the University of Saskatchewan and is a registered P.Eng. in the province of Alberta. She is also a member of the Amine Best Practices Group.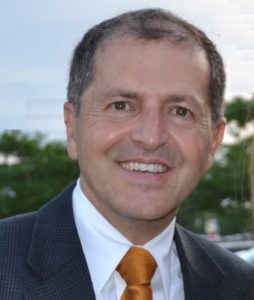 Elmo Nasato is a senior process engineering consultant specializing in sulfur recovery, amine treating and sour water processing. He has over 30 years' experience in the sulfur recovery industry including experience with design, retrofit, start-up and optimization of sulfur recovery units, sulfur handling units, amine units, sour water stripper units, and tail gas cleanup units. On-site field activities have included support of construction activities, turnaround assistance and operator training.
Sulfur Recovery Reliability and Maintenance Course Outline
Day 1 - Introduction and Process Overviews
General Introduction
Process Overviews
       Sulfur recovery and gas treating
       Preliminary equipment review
       Common failure points and causes
Common Maintenance Activities
       Safety
       Inspection and failure analysis
       Corrosion / MOC
       Vessel opening and cleaning
       Specific maintenance techniques
       Shutdown / Start up procedures
       Outside services and utilities
Day 2 - Process Unit Areas
Claus Sulfur Recovery Unit
       Feed prep
       Thermal reactor ==> (See Typical Talking Points)
       Wasteheat boiler
       Reheaters
       Converter vessels
       Catalyst maintenance
       Sulfur condensers
       Coalescer vessels
Day 3 - Process Unit Areas (cont)
Claus Sulfur Recovery Unit  (cont)
       Sulfur rundown and separation hardware
       Oxygen enrichment equipment
       ADA analyzer maintenance and reliability
       Sulfur storage
       Sulfur degassing
Tail Gas Units
       Corrosion in extended tail gas lines
       TGU reheaters (TGH's and RGG's)
       Hydrogenation reactor vessel
       Hydrogenation bed catalyst maintenance
       Process gas cooler / wasteheat exchanger
       Quench column
       Amine contactor
       Incinerators
Day 4 - Process Unit Areas (cont)
Amine Treating Units
       System/Vessel prep
       Inspection ==> (See Typical Talking Points)
       Cleaning
       Repair
       Upgrading
       Startup prep and startup
       Integrate amine/process units
Sour Water Strippers
       SWS Tank
       SWS degassing drum
       Inspection
       Cleaning
       Repair
       Upgrading Startup prep and startup
Day 5 - Start-up Considerations
Start-up Considerations
       Low or zero emissions startups
       Summary and review
       Open Q&A
Course Registration:
Please use the registration form at this linked page. Space for the Sulfur Recovery Reliability and Maintenance course is limited and seats are allotted on a first-come, first-served basis, so please make sure you register early.
Cost of Course:
The cost for Brimstone's Sulfur Recovery Reliability and Maintenance Course is $2,400 USD per attendee. An invoice will be issued after receipt of the registration form. Payment is due no later than two weeks prior to the beginning of the course by check or credit card (Visa, Mastercard or American Express) or by wire transfer. Registration can be canceled up to two weeks prior to the start of the course without penalty. After that deadline, no refunds can be given. Attendee substitutions are allowed. Payments can be made through Paypal, by credit card or by check. Payment details will be included in the registration invoice.
Request More Information:
If you have any questions or would like additional information about our training courses, please don't hesitate to contact us!
Contact Mike Anderson at +1-909-597-3249 or use the form below.
6547 South Racine Circle
Suite 1600
Centennial, Colorado 80111
Tel: +1-909-597-3249
Fax: +1-909-597-4839
Contact Brimstone STS Limited Today!