Brimstone STS Ltd. Is pleased to announce a new partnership with Sulfur Recovery Engineering, Inc. This collaboration will bring together decades of experience and the latest technology in support of the sulfur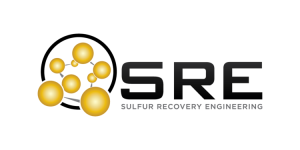 recovery and gas treating industry worldwide.
"Our two companies complement each other very well and the result of this collaboration is a larger, stronger organization that can provide an even wider array of services throughout the world," says Mike Anderson, President at Brimstone.
"We're excited about the expanded capabilities and access to decades of information and experience our existing clients will gain from our partnership," says Don Green, Director at Sulfur Recovery Engineering.
The benefits of this new partnership include:
Decades of experience
Agility – "next plane out" field testing services
Improved field analytical ability – accurate analysis of samples in only 5 minutes
Full compliment of Amine and Sour Water Stripper services
Software and modeling capabilities for all gas treating and sulfur recovery units
Expanded Webinar, Onsite, and Public Course training
Increased North American and International footprint, including SRE's new US office
Training courses in Sulfur Recovery Fundamentals, Advanced Sulfur Recovery, Amine Treating, and SRU Reliability and Maintenance
About Sulfur Recovery Engineering: Sulfur Recovery Engineering (SRE) is an international engineering field testing and consulting company that helps clients to cut costs, reduce emissions, and optimize the performance of their Sulfur Recovery Units and associated upstream process units. SRE has successfully completed hundreds of projects, and is an industry leader in the development and on-site use of state-of-the-art equipment and processes.